Upcoming Live Webinar Details:
CALIFORNIA DENTAL PRACTICE ACT (2 UNITS) LIVE WEBINAR
Registration Fees: Dentist (Member: $30, Non Member: $40), RDA/DA/RDH (Member: $25, Non Member: $30)
Date: Sunday, January, 24th 2021 · 10:00:00 AM · Pacific Time (US & Canada)
Duration: 2 Hours
About The Webinar
This two-hour continuing education seminar provides the basic requirements of the California Dental Board while emphasizing how to avoid problems with the Dental Board. Taught by an attorney with over 36 years of experience representing dentists in dental law matters, the course emphasizes standard of care and presents actual case studies of dentists subjected to Dental Board discipline.
Presenter: Att. Patrick J. Wood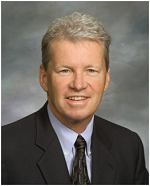 Att. Wood is a founder of the law firm Wood and Delgado and has been representing dentists for over 36 years. Att. Wood received his B.A. degree from UCLA and his JD degree from Southwestern University. He was admitted to practice law in California in 1978, and is also admitted in Texas and Colorado. The firm's primary emphasis is on dental practice sales, lease review, associateships, corporation, partnerships and related transactions. The firm also specializes in dental board defense, estate planning for dentists and employment law issues.
TO REGISTER CALL 909-933-9076
OR