Webinar Date & Time:
Sunday, Sep 11th, 2022, 9:00 AM - 1:00 PM Pacific Time (US & Canada)
Duration: 4 Hours
Course Description:
This presentation will cover aspects of esthetic indirect restorations, implant restorative dentistry, and removable prosthodontics. With indirect restorations, all-ceramic have dominated the current marketplace. Understanding its properties, what new advances are available, and patient diagnosis is the key in achieving optimal results. With implant restorative dentistry, understanding restorative guidelines and treatment planning is essential to success. We will discuss key restorative implant concepts and its impact on implant restorations. Lastly, there is still a large population segment that requires removable prosthodontics therapy. Once again, diagnosis is essential, but understanding how to navigate the fabrication process and understanding limitations is essential to a successful patient outcome.
Topics that will be covered:
1) Understanding indirect restorative materials
2) Lithium Disilicate vs zirconia
3) Understanding the properties of zirconia
4) Esthetic materials: Understanding when is best to use which
5) Understanding the different implant components and its impact on restorative dentistry
6) Treatment planning restorative cases
7) The role of implant provisionalization
8) Understanding the ACP classification and its impact on prognosis
9) The wax-rim appointment
Presenter: Dr. Simon Hong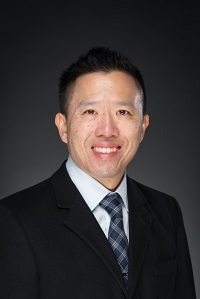 Simon Hong, a native of Southern California, received his Bachelor of Science in Biological Sciences from the University of California in Irvine, a Master of Public Health from Loma Linda University, and his dental degree from Tufts University School of Dental Medicine. His experience includes private practice with a focus on Comprehensive Restorative and Prosthetic Dentistry. He has also previously founded and led a interdisciplinary study club. He joined the faculty at the Western University College of Dental Medicine in 2011 and currently serves as Clinical Managing Partner. His other duties include serving on various committees and supervision of prosthodontic and laboratory protocols and quality assurance. He has a special interest in fixed and removable prosthodontics including clinical, laboratory, and CAD/CAM aspects.