Webinar Date & Time:
Sunday, Feb 19th, 2023, 8:00 AM - 12.00 PM Pacific Time (US & Canada)
Duration: 4 Hours
Course Description:
Learn from Dr. Cook about endodontic diagnostics as well as next-generation endodontic techniques and technologies. We will walk through what it takes to identify, diagnose and treat a procedure that is performed more than 41,000 times a day throughout the United States. Root canal therapy can be enjoyable and rewarding when the proper protocols are followed. We will spend much of our time looking through diagnostic techniques to
improve our outcomes. The remainder of time will cover treatment modalities and equipment that can make endodontic procedures much easier and user friendly.
Objectives
In depth discussion of endodontic diagnosis and treatment options
Learn about procedural endodontic techniques from start to finish
Review modern obturation techniques and case studies using bioceramic sealer
Discover new technology that has the potential to make endodontics safer and more effective
Presenter: Dr. Christopher Cook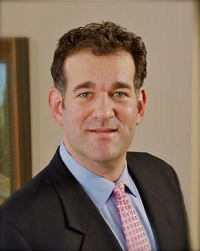 Dr. Christopher Cook is a native of Fort Thomas, Kentucky. He graduated from the University of Louisville School of Dentistry as a Doctor of Medicine Dentistry (DMD) in 1995. After graduation, Dr. Cook served six years as an officer in the US Navy as a general dentist, where he attained the rank of Lieutenant Commander. He served our country in North America and Europe. Dr. Cook also had the privilege to work with the Surgeon General of the Navy in Washington, DC. He received his specialty training at the University of Louisville Graduate Endodontic Program and graduated in 2003.
Dr. Cook is a member of the American Association of Endodontics (AAE), the American Dental Association (ADA), the Kentucky Dental Association (KDA), the Louisville Dental Association (LDA) and the past president of the Southern Indiana Dental Association (SIDA).
During the past 22 years, Dr. Cook has lectured across the country and conducted numerous continuing education courses in Endodontics. He is also faculty to dental and postgraduate students at the University of Louisville School of Dentistry.