Webinar Date & Time:
Sunday, Dec. 5th, 2021, 9:00 AM - 1:00 PM Pacific Time (US & Canada)
Duration: 4 Hours
Utilize Today's Dental Lasers in Managing Tissue
Conditions in the Dental Practice
Ready to enter the laser world? Have an "unused" laser in the closet?
Give your practice a boost by harnessing laser technology with a positive result that manages effectively day-to-day periodontal to soft tissue patient conditions. Whether you are a general dentist, orthodontist or periodontist, Dr. Low shows you how to choose the right laser and apply simple techniques He presents procedures including non-surgical/surgical periodontics, frenectomy, gingivectomy, troughing, biopsy, fibroma removal, crown length, depigmentation. implant uncovering and TMD bio-stimulation with consideration of coding and patient acceptance.
Course Objectives:
1) Investigate laser utilization including wavelengths and respective techniques
2) Determine the appropriate laser equipment for the individual practice
3) Understand indications for using lasers in crown lengthening and pre/post-orthodontic procedures including esthetics
4) Differentiate laser technologies for periodontal indications (surgical and non-surgical)
5) Develop post-operative evaluation protocols assessing wound healing
6) Develop techniques for incorporating laser into a dental practice considering patient acceptance, third party coding
Presenter: Dr. Samuel B. Low, DDS, MS, M.Ed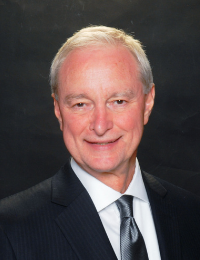 Professor Emeritus, University of Florida, College of Dentistry; Advisor Member of the Pankey Institute. He is past President of the American Academy of Periodontology. He is a current officer of the Academy of Laser Dentistry. Dr. Low provides periodontists, dentists and dental hygienists with the tools for successfully managing the periodontal patient. He was selected "Dentist of the Year" by the Florida Dental Association, Distinguished Alumnus by the University of Texas Dental School, and the Gordon Christensen Lecturer Recognition Award. He is a Past President of the Florida Dental Association and past ADA Trustee.
Website: www.drsamlow.com