Webinar Date & Time:
Sunday, Sept. 26th, 2021, 9:00 AM - 5:00 PM Pacific Time (US & Canada)
Duration: 7 Hours
Course Description:
Universal bonding agents simplify the bonding process and allow the dentist to use their preferred etching method. Composites with optimized nano-filler particles and non-bis-GMA resins decrease wear, polymerization shrinkage stress and optimize optical qualities. Predictable class II restorations require specific skills and techniques to achieve reliable success. This course is an excellent way to update your skills using the latest restorative materials.
Objectives: Upon completion of this course, participants will understand:
1) Effective "Universal" bonding agents.
2) Innovative new composite materials.
3) Conservative preparation techniques
4) Treating our aging population.
5) Bioactive restorative materials.
Presenter: Dr. Daniel H Ward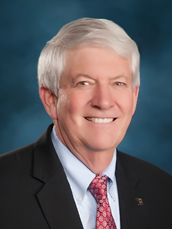 Dr. Daniel H Ward has been in private practice in Columbus, Ohio for 37 years and was an Assistant Clinical Professor at The Ohio State University for 13 years. He has lectured and served as the chief examiner at the University of Minnesota Post-Graduate Program in Esthetic Dentistry for 20 years. He is a fellow in the American College of Dentists, the International College of Dentists, American Society for Dental Aesthetics, the Pierre Fauchard Academy, the Academy of General Dentistry and an associate member of the American Academy of Esthetic Dentistry. He is a member and clinical evaluator for Catapult Education. He chaired the Ohio Dental Association Annual Meeting in 2014 and has chaired the American Society for Dental Aesthetics annual meeting for 11 years.
Dr. Ward has lectured throughout the world. He has presented at the annual meetings of the AGD, ADA, Chicago Midwinter, Yankee Dental Congress, the Greater New York Dental Meeting, the California Dental Association, the Ohio Dental Association, the American Society for Dental Aesthetics, the American Academy of Cosmetic Dentistry, the International Aesthetic Congress in Istanbul, Turkey, and the UNAM International Congress in Mexico City. He has lectured in India, Poland, Korea, Czech epublic, Austria and Hungary. Less is More - Incorporating Minimally Invasive and Bioactive Materials into Your Practice The movement in healthcare has been towards less invasive methods. Modern dentistry is following this trend with the development of new preventative techniques and improved direct restorative materials. With the changing demographics of our population it is important to use age appropriate restorative materials. Xerostomia is a problem with patients who take ever-increasing medications, so remineralizing bioactive materials are useful. Glass Ionomer restorative materials can serve as a therapeutic restorative material, reducing post-operative sensitivity and potential recurrent decay.